Distinct aesthetics, which preserve the initial design elements and the glorious prestige of the hotel's past, creates an idyllic environment of tranquility and relaxation.
With absolute respect to the cultural heritage of "Xenia" buildings that had been some of the most brilliant examples of Greek architecture in the 20th century, the hotel, built during the 60's, is a landmark of post-war modern buildings in Volos. Within the evolution of a new era, it has been fully renovated, and its services have been updated, transforming the hotel into a contemporary style 5-star city resort.

Simplicity at it's finest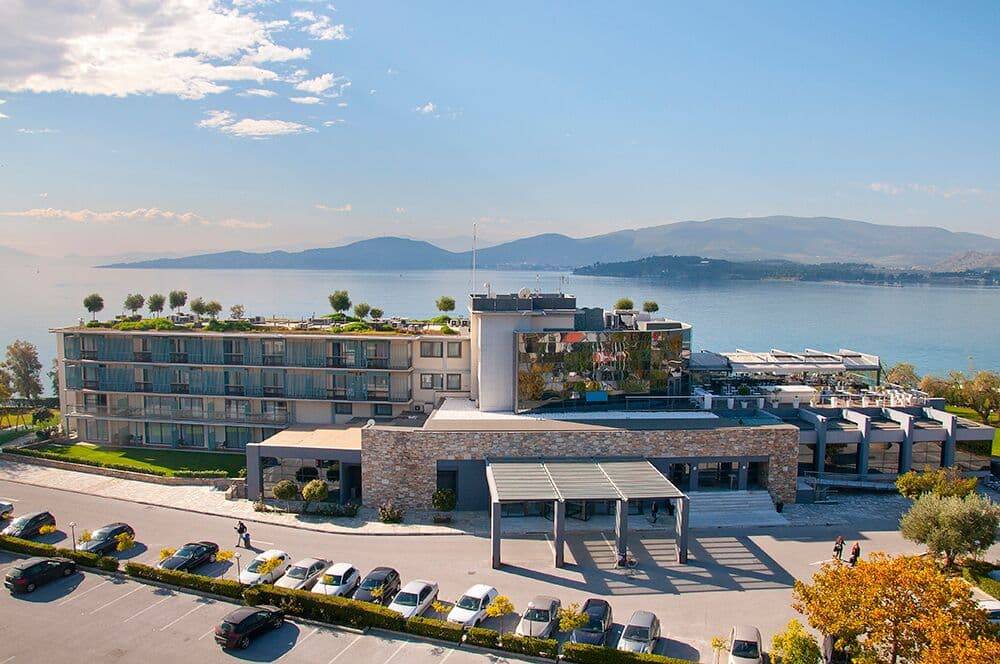 A variety of choices are offered to everyone who visits the city. First of all Volos' culinary tradition will be the star of your visit. Taste the flavors at the famous tsipouradika, enjoy greek made tsipouro and indulge yourself to the Greek delicacies. 
Old-fashioned neighborhoods wonderfully combined to modern architecture and youthful energy created by the thousands of students, give the city a unique identity.
Discover the exclusive offers and book your stay today!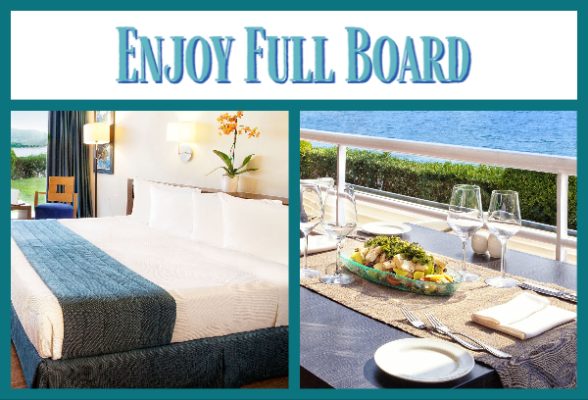 Book now and Enjoy Full Board
Benefit from our full  board offer. Plan your stay and enjoy delicious breakfast lunch and dinner Bistro restaurant or in the room.
Wired & Wireless internet access
Use of the gym
Use of Dreamway Spa
Parking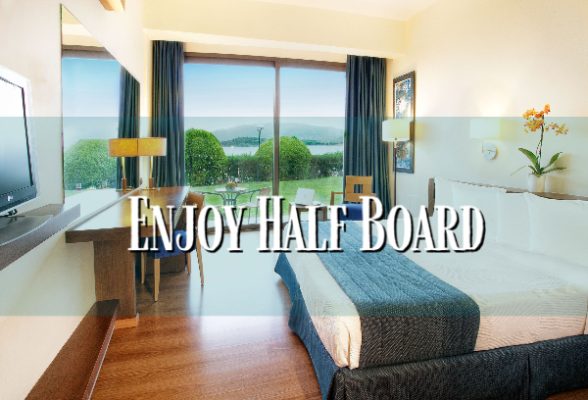 Book Now and Enjoy Half Board
Benefit from our half board offer. Plan your stay and enjoy delicious breakfast and dinner in the restaurant or in the room
Wired & Wireless internet access
Use of the gym
Use of Dreamway Spa
Parking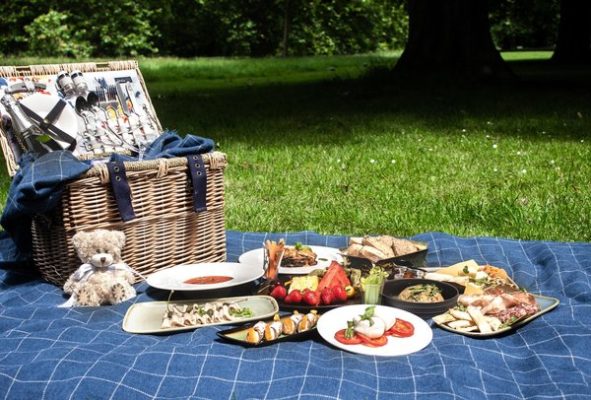 Live the urban luxury while enjoying the experience of a gourmet picnic in the lush gardens. Get your basket and blanket and indulge into the awarded gastronomic delights the chefs of  the Corner have prepared
(Select from a variety of dishes - spring rolls, zucchini balls, spinach fillo pie, sandwiches, mini burger, baby potatoes, Caesar salad)
Accommodation in a Double Roσm Sea View
Wired & Wireless internet access
Use of the gym
Use of Spa
Parking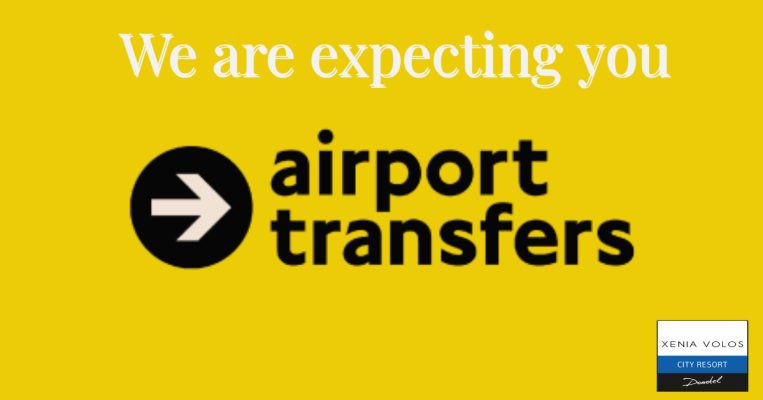 Airport Transfer package (VOL)
Accommodation: Double Room Sea View
Transfer from/to the airport
Certified Greek «Kalimera Breakfast»
Wired & Wireless internet access
Use of gym
Use of Dreamway Spa
This is what customers say about us
A great hotel in the most gorgeous bay at the edge of the city of Volos Domotel Xenia Volos is situated at the edge of Volos town, in a picturesque bay. The hotel is renovated and beautifully furnished. The room was very clean, the staff was very polite and breakfast was great. Our balcony had a fantastic sea view!
However, the bed matrices were not… read moreDomotel Xenia Volos is situated at the edge of Volos town, in a picturesque bay. The hotel is renovated and beautifully furnished. The room was very clean, the staff was very polite and breakfast was great. Our balcony had a fantastic sea view!
However, the bed matrices were not very comfortable (not as soft as they should be) and we didn't enjoy our sleep.
Other than that everything was fine and I strongly recommend the hotel for families, since there is a children playground right next to it and list of outdoor space in the hotel premises.

Mary S

lovely stay We were sad we only stayed one night. It was modern with a lot of wood. Reminded us of a hotel near a ski lodge. Right on the water. Buffet breakfast had enough options and even made me a hard boiled egg. Bed etc very comfortable

lucymom4

Nice hotel We stayed at the hotel for 2 nights participating at a seminar. The location is excellent right on the sea front, with a lot of parking space. The room was clean and nice with nothing to stand out , i liked the wooden floor, and had a wonderfull view of… read moreWe stayed at the hotel for 2 nights participating at a seminar. The location is excellent right on the sea front, with a lot of parking space. The room was clean and nice with nothing to stand out , i liked the wooden floor, and had a wonderfull view of the bay. The staff was very polite, fast and helpful. Breakfast was excellent and the bar also very good. The wifi service was fine.

alxkin

Pleasant 5* hotel in Volos We stayed at Xenia Volos for two days upon the occasion of our visit to the city for business. The hotel is pleasant, rooms are generally clean and the staff friendly and helpful. However the carpeting in the corridors is stained and generates a stale odor that does not… read moreWe stayed at Xenia Volos for two days upon the occasion of our visit to the city for business. The hotel is pleasant, rooms are generally clean and the staff friendly and helpful. However the carpeting in the corridors is stained and generates a stale odor that does not do justice to the property. The hotel restaurant offers a full menu with some nice dishes at reasonable prices. The breakfast is also very good with numerous choices including the possibility to make your own Greek coffee ! Last but not least the bar is really great and if you visit make sure to try it out.

Explore80092

A good , clean and best location very nice hospitality, clean, good room infront the sea, wonderful view of the bay, good breafast. many restarants near by and if you have a car , its close to beautiful villiges at the mountains and along the shore.

Yossi S

A great setting with wonderful views! I last stayed at the Domotel Volos in 2009. It was a very good experience, so it was my first choice this year. Sadly, we arrived late and couldn't benefit from the restaurant. However, the staff were excellent in checking us in and delivering an excellent pizza through room service…. read moreI last stayed at the Domotel Volos in 2009. It was a very good experience, so it was my first choice this year. Sadly, we arrived late and couldn't benefit from the restaurant. However, the staff were excellent in checking us in and delivering an excellent pizza through room service. The roomed faced the sea . . . It was sad we had to be up early to catch the ferry to Skiathos, so we couldn't enjoy the hotel's ambiance . . . or breakfast. However, the car was safe in the large car park and we had a good nights sleep in a well appointed room that was well worth the cost. One difference from 2009 was the state of the carpets outside our room! These need replacing.

Peter B

nice hotel @ seaside stayed 5 nights. hotel at seaside has a beach. but it is not sand small rocks and take care there are sea urchins and i pressed on them on both feet 🙁 roof bar is very good. good music. rooms are ok only the bad thing was no balcony at… read morestayed 5 nights. hotel at seaside has a beach. but it is not sand small rocks and take care there are sea urchins and i pressed on them on both feet 🙁 roof bar is very good. good music. rooms are ok only the bad thing was no balcony at my room. pool is also ok but filled with sea water.

seljuks

Truly 5* Having stayed at Xenia Volos on more than one occasions, the amenities on offer are exactly what's expected from a xenia hotel. Safety, hygiene and service are above par. The pool is monitored at all times by a lifeguard whom we witness rescue and elderly gentleman from drowning due to… read moreHaving stayed at Xenia Volos on more than one occasions, the amenities on offer are exactly what's expected from a xenia hotel. Safety, hygiene and service are above par. The pool is monitored at all times by a lifeguard whom we witness rescue and elderly gentleman from drowning due to health issues. The rooms are spacious, bathrooms newly refurbished, breakfast buffet delicious and plentiful. Would gladly visit it a fourth time.

mariosv2006

Perfect hospitality It was one more enjoyable experience staying at this hotel which is at a perfect spot of the city with great view, atmosphere and always with a staff ready to at your service with a smile and kindness. I always enjoy staying there.

mikele0001000

Comfort overlooking the Gulf We have stayed here previously, but it is a beautifully located hotel overlooking the Pagasitikos Gulf, with the mountains of Evia in the far distance. It is extremely comfortable with air conditioning in every room and generous sized rooms and ensuite bathrooms. We arrived late and so missed a meal,… read moreWe have stayed here previously, but it is a beautifully located hotel overlooking the Pagasitikos Gulf, with the mountains of Evia in the far distance. It is extremely comfortable with air conditioning in every room and generous sized rooms and ensuite bathrooms. We arrived late and so missed a meal, but breakfast was excellent.

Paul B

The best in town Domotel Xenia Volos is the best hotel in Volos , walking distance from down town, by the sea, friendly staff, outstanding breakfast, comfortable rooms with all the amenities you want in a reasonable price.
It is strongly recommended and definitely this is my choice for whenever i'm visiting Volos

Dimitrios A

The Best Hotel at the best site Spacious rooms, comfortable large double beds, great view of the gulf and the harbor, especially from the bar on 3rd floor. A lot of choices in the breakfast and dinner buffet. Quality services provided by the hotel staff.

kostas77

Excellent We stayed here for one night before travelling to Volos Airport. The room was spacious, clean, modern and comfortable with a large balcony.
The facilities were fantastic. As we weren't flying until the late evening we were able to stay at the hotel until we had to leave for the… read moreWe stayed here for one night before travelling to Volos Airport. The room was spacious, clean, modern and comfortable with a large balcony.
The facilities were fantastic. As we weren't flying until the late evening we were able to stay at the hotel until we had to leave for the airport. We sat in the sun around the beautiful outdoor pool and then used the free spa: jacuzzi, steam room, sauna and bubble pool. It was just what we needed before taking our flight.
The staff were all very friendly, helpful and courteous and the breakfast was really good.
We certainly felt after using all of the fantastic facilities that we got our money's worth. Would definitely stay again.

AmandaT35

A café place for those who don't smoke We finally found in the city of Volos a place in which smoking is prohibited and we can have a coffee without smelling others smoke!!! The view of Pagaseticos gulf is perfect. The menu is a little bit poor and expensive. The service is very good and the employees very… read moreWe finally found in the city of Volos a place in which smoking is prohibited and we can have a coffee without smelling others smoke!!! The view of Pagaseticos gulf is perfect. The menu is a little bit poor and expensive. The service is very good and the employees very kind. I recommend the place for those who have small children and babies.

Froso G

Surprise Walked in after asking a restaurant down the road if there was somewhere close to stay and this is what they suggested and am glad. Rooms were lovely and clean, spacious and wifi very good. View was lovely and summery you won't be disappointed, our room had a noisy fan… read moreWalked in after asking a restaurant down the road if there was somewhere close to stay and this is what they suggested and am glad. Rooms were lovely and clean, spacious and wifi very good. View was lovely and summery you won't be disappointed, our room had a noisy fan in the bathroom that's all.

ioannahill