A unique landmark located in the northern suburbs of Athens, nestled in a pine grove, the historic Domotel Kastri redefines hospitality. We offer personalized services, paying attention to the very last detail covering even the most demanding needs.


Welcome to Domotel Kastri, the definition of a boutique hotel. The lush, pine-covered estate on which the hotel is situated creates a soothing and welcoming atmosphere, while its imposing architecture attests to its elegant past. Its modern interior design places guests in a contemporary setting, while it's highly aesthetical cuisine transports visitors with the very best of Greek gastronomy. Caring personnel with friendly smiles welcome guests warmly, providing impeccable service and legendary Greek hospitality.
Τhe hotel is ideal not only for city breaks and business travels but also for large conferences, corporate events and training workshops hosted in-the-state-of-art convention center.
Every moment at Domotel Kastri is a unique experience that invites you to experience it!

Technological Superiority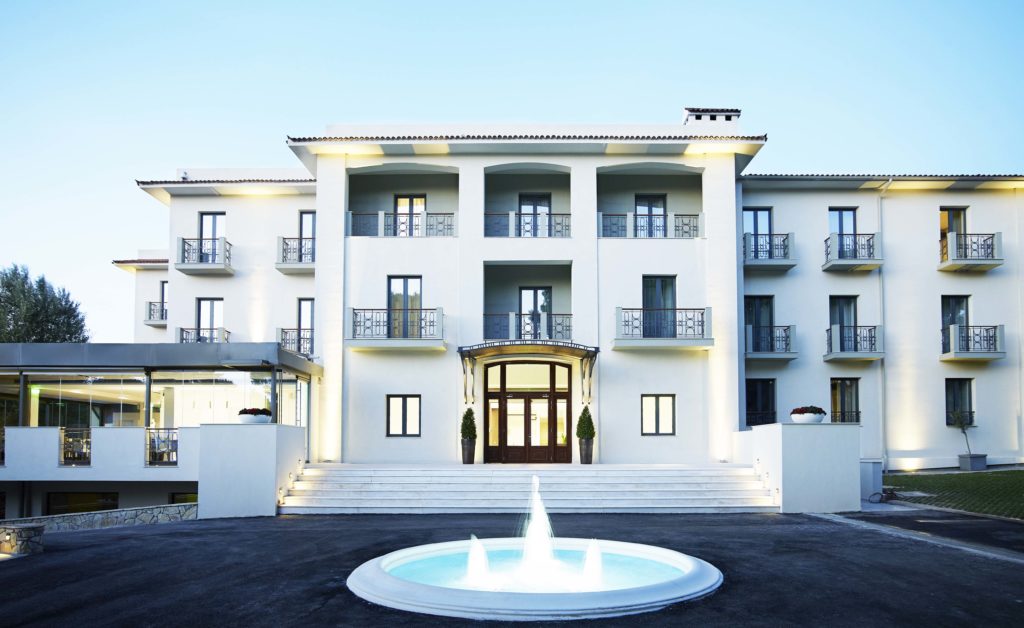 Domotel Kastri is located at the Kastri district of Nea Erythrea, close to the center of Athens and just few steps away from the shopping center of Kifissia. The premium and sufficient roadway network along with the nearby public transportation connects Domotel Kastri directly to the major points of interest of the city of Athens.
Discover the exclusive offers and book your stay today!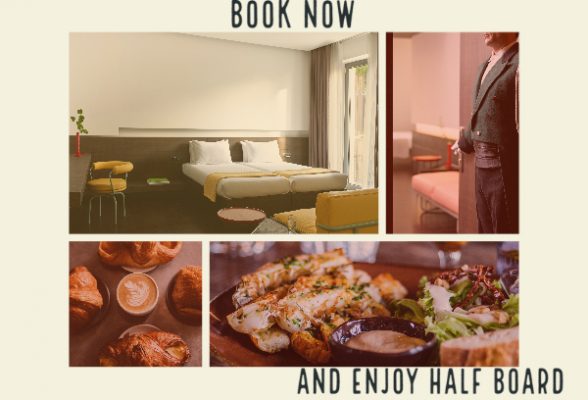 Book Now and Enjoy Half Board
Benefit from our half board offer. Plan your stay and enjoy delicious breakfast and dinner in the Κastri Bistro restaurant.
Wired & Wireless internet access
Use of the gym
Parking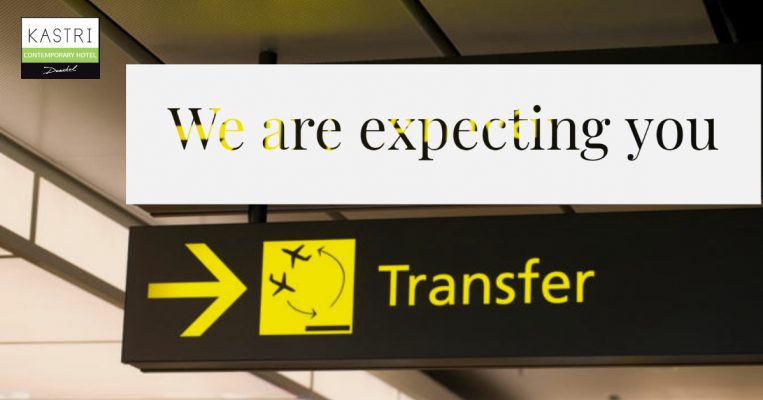 Airport Transfer package (ATH)
Accommodation: Select between our Superior Single, Superior Double  or Deluxe Double room
Τransfer from/to the airport
Breakfast
Wired & Wireless internet access
Use of gym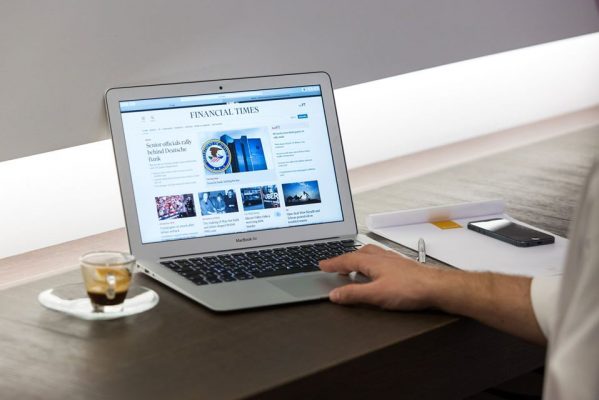 Business Package | - 15% on F&B and Laundry, Free snack | 160€ person/night
Accommodation in a Deluxe Single
Use of Business Center
Wired & Wireless internet access
Welcome treat upon arrival (mineral water and homemade cookies)
1 snack from Kastri Bistro (no drinks included)
15% discount / Food & Beverage
15% discount / Laundry
Certified Greek buffet breakfast
Nespresso coffee maker
Parking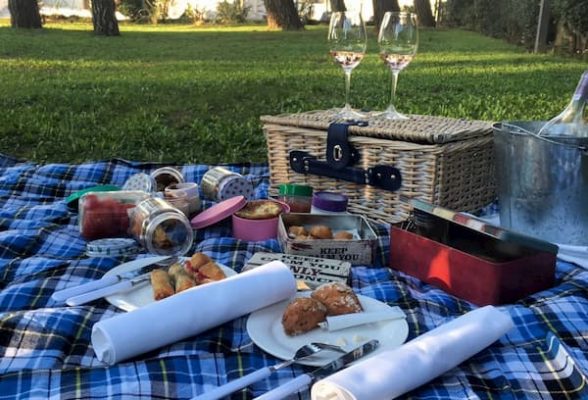 Live the urban luxury while enjoying the experience of a gourmet picnic in the lush gardens. Get your basket and blanket and indulge into the awarded gastronomic delights the chefs of Kastri Bistro have prepared
(Greek salad Sticks, Eggplant sandwich with smoked cheese and tomato, Savory waffle with tuna salad, Brioche wit roast beef and sauce tartar, Greek Meatballs, Chocolate profiterole
Accommodation in a Deluxe Single Room
Wired & Wireless internet access
Use of the gym
Parking
This is what customers say about us
Friendly business hotel Very stylish business hotel in wealthy part of Athens. Small but nice and modern rooms, very good local breakfast and good services. Hotel is connected with business center with great conference hall and big lobby. Services also perfect.

tomash318

2/13/2017

Wonderful 4 star hotel in the suburbs A magnificent rennovated building surrounded by pine trees, with polite and efficient staff, modern-minimal decoration and excellent breakfast. If you don't mind of the disfance from the city center, go for it.

Kostas P

8/22/2018

A perfect stay for a business trip ! I have spent 3 nights for a business trip in this hotel: the restaurant of the hotel is just fantastic and all the staff is friendly and professional. The beds are very comfortable and you can chose your pillow ! in the bathroom the local amenities with specific honey smell… read moreI have spent 3 nights for a business trip in this hotel: the restaurant of the hotel is just fantastic and all the staff is friendly and professional. The beds are very comfortable and you can chose your pillow ! in the bathroom the local amenities with specific honey smell are very qualitative. The only point to improve will be the sport gym, even if you have the right equipment the space could be more cozy and in this kind of hotel you can expect at least in sauna. If I have the opportunity to go back to Athènes ( and I hope so !) I will go back to this hotel with any doubt.

lilie44

4/11/2017

Excellent Hotel in the Suburbs The only thing missing in this exceptional hotel is a pool. FOOD incredible, the only reason to eat elsewhere is to experience the area. ROOMS clean, bright, comfortable, great TV SERVICE we've stayed at high end hotels like the Grande Bretagne & Athens Hilton & the service at the Domotel… read moreThe only thing missing in this exceptional hotel is a pool. FOOD incredible, the only reason to eat elsewhere is to experience the area. ROOMS clean, bright, comfortable, great TV SERVICE we've stayed at high end hotels like the Grande Bretagne & Athens Hilton & the service at the Domotel Kastri is comparable to the Bretagne for sure! If you're looking for a great priced hotel and don't mind traveling 20 minutes on the great Athens Transit System this should be your choice. Athens Downtown hotels are dumps at this price. Plus the Kifissia neighbourhood has lots of hi-end shopping and great restaurants & cafes to enjoy.

hippiemom

8/08/2016

Great stay Hotel is a bit far from metro, which is actually the only bad thing on the hotel.Breakfast is great, reception is extremely helpfull. Surroundings is also very beautifull and relaxing. Besides the metro also all the other attractions are quite far. This area is considered to be very noble and… read moreHotel is a bit far from metro, which is actually the only bad thing on the hotel.Breakfast is great, reception is extremely helpfull. Surroundings is also very beautifull and relaxing. Besides the metro also all the other attractions are quite far. This area is considered to be very noble and real estate prices are extremely high.
All in all, a great experience.

ErosSlovenija

2/25/2018

A Beautiful and modern hotel – away from the crowds of Central Athens This property, formerly a bank building, is a brilliant find if you're looking to stay in the Kifissia area in the north of Athens city. Its reasonably-priced, yet exudes a modern and classy feel. The surrounding area is green with lots of parks and good places to hang… read moreThis property, formerly a bank building, is a brilliant find if you're looking to stay in the Kifissia area in the north of Athens city. Its reasonably-priced, yet exudes a modern and classy feel. The surrounding area is green with lots of parks and good places to hang out. Its served by adequate public transport to central Athens – so you won't feel like you're missing out on all of the action there. I was pleasantly surprised.

tsgill

10/10/2017

Great place,with very nice personnel I really enjoyed staying in this hotel because the staff was smiling and very nice from the very beginning, check-in and check-out went very fast. The room was clean and big enough, with a little kettle to have some tea and big comfortable bed, nice equiped bathroom. The only thing… read moreI really enjoyed staying in this hotel because the staff was smiling and very nice from the very beginning, check-in and check-out went very fast. The room was clean and big enough, with a little kettle to have some tea and big comfortable bed, nice equiped bathroom. The only thing (for me) that was missing was a bedside lamp with warm light, because the led-white light that was in the room was rather cold and not so comfortable.
The breakfast was just right.

mameg82

12/02/2017

Business and Conference If you need to conduct business in the northern (poshier) part of Athens, then this is a good hotel to stay. Attention is paíd to good and friendly service, Rooms almost a bit over modern, but not really disturbing. I imagine that a stay in spring and autumn… read moreIf you need to conduct business in the northern (poshier) part of Athens, then this is a good hotel to stay. Attention is paíd to good and friendly service, Rooms almost a bit over modern, but not really disturbing. I imagine that a stay in spring and autumn must be very pleasant.

Ajex089

1/17/2017

very good place A very good place to stay very clean and nice rooms . The bistro have excellent food you should try it . You have easy access to the hotel and to the parking . Try to book a room in third floor is very nice

jordromani

8/29/2017

Excellent place, noisy though The hotel itself is very nice. The staff is helpful, professional and very kind.
The rooms are very nice and very the bed comfortable. However the sound insulation os not good. This has been my second time there and again even closed I could hear everything.
The gym is simple… read moreThe hotel itself is very nice. The staff is helpful, professional and very kind.
The rooms are very nice and very the bed comfortable. However the sound insulation os not good. This has been my second time there and again even closed I could hear everything.
The gym is simple but good.
The breakfast is excellent with fresh juice and lost of variety of food.

jeanstephaner2016

3/08/2019

Helpful staff All the staff was very helpful and made the difference during our stay!
The kitchen staff provided us anything we needed and made everything easier.
Of course the hotel doesn't need any rating as it takes an obvious 5 star.

Kostas T

7/02/2018

excellent place with excellent service It is an very nice place in quite and green location at Athens.
Rooms are very very nice. Service and staff are excellent and very helpful.
Has a lot of amenities including gymn, conference room, restaurants etc

Spiros A

7/17/2016

BUSINESS TRIP Hospitality was great, all along. Very neat and very noce place to stay in .
Will come back for sure!
Very well received at reception, explained all the facilities and the neighbourhood, and places to see and that I needed.
Very warm welcome, really.
Breafast very pleasant and personnel very friendly

BILO60

6/21/2017

peaceful, modern, friendly Location is on the central road of Kastri, but once you enter its parking area you will feel immediately detached from any noise or traffic and will be surrounded by a nice surprise of trees, and garden. The rooms are highly modern, with all amenities, great bath, safe, etc (I… read moreLocation is on the central road of Kastri, but once you enter its parking area you will feel immediately detached from any noise or traffic and will be surrounded by a nice surprise of trees, and garden. The rooms are highly modern, with all amenities, great bath, safe, etc (I would have only liked a thinner pillow as an addition to the ones provided:)). The hotel breakfast area, bar, and bistrot are all nice and cosy and can serve as business breakfasts, and lunch as well, offering a nice variety of tasty and well prepared food options. The staff is very friendly. Parking is ample. Will certainly revisit.

marina0207

9/10/2019

Great staff and excellent food I prefer to stay on the outskirts of Athens and Kifisia is a good area. Really nice hotel and the staff are very good indeed. A lot of its clients are business people using their conference facilities, but this means the weekends feel peaceful and uncrowded. Bistro food is truly… read moreI prefer to stay on the outskirts of Athens and Kifisia is a good area. Really nice hotel and the staff are very good indeed. A lot of its clients are business people using their conference facilities, but this means the weekends feel peaceful and uncrowded. Bistro food is truly excellent. Have stayed a couple of times at the Life Gallery which is a mile or so up the road, but on balance the Kastri has the edge. No pool, but who comes to Athens to swim?

JTL58

5/01/2017