Kastri Bistrot | An Experience in Taste
The Kastri bistro providing a view of the trees and well-tended gardens, is open from early in the morning to late night offering selected flavors of Greek and Mediterranean cuisine, as well as delicious cocktails from its bar. Comfortable sofas, cozy rotondas, original works by major Greek painters, and large bookcases with exquisite book choices available to the visitor enhance the sophisticated aesthetics of the Kastri Bistro, while creating a sense of calm and relaxation.
At Kastri Bistro the mood changes throughout the day, influenced by the flavors. Elegant coffee blends and light meals blend in harmoniously with selections from the Greek Creative Cuisine. Domotel Kastri's chefs are inspired by Greek tradition raw materials and create original dishes that captivate the palate.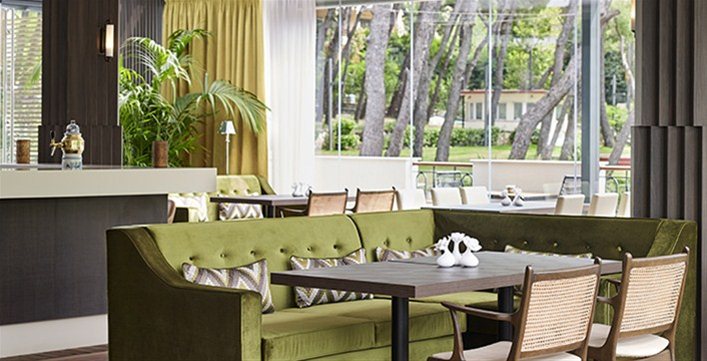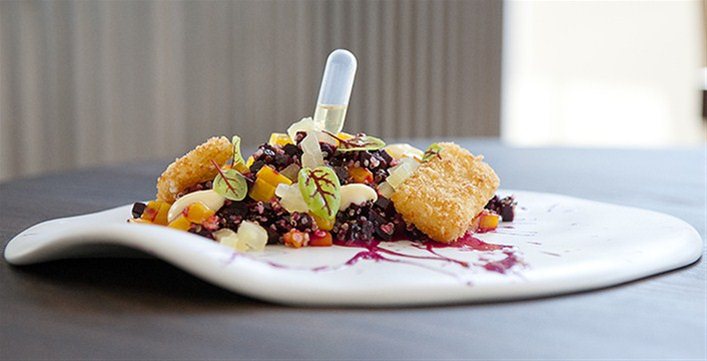 Eclectic blends of coffee and light snacks pair well with dishes recommended by the Kitchen. Inspired by pure, traditional Greek ingredients, our chef- Dimitris Karababas- creates dishes that scintillate the palate, employing the finest modern culinary techniques.
At lunch, try our seafood, grilled "meze" and homemade recipes and at dinner, relish on the creative culinary proposals prepared by our chef.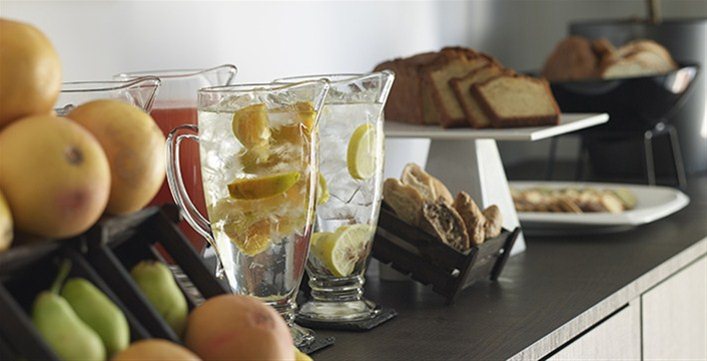 The Contemporary Breakfast
A warm setting and a wide variety of delectable breakfast items for the most exquisite way to start the day. At The Contemporary, Domotel Kastri's main restaurant, a rich Greek-certified breakfast buffet is laid out daily. Most hot and cold breakfast items, are meticulously prepaired by Executive Chef who uses the purest and freshest Greek ingredients. The elegant The Contemporary is the ideal place for special events and business dinners.