Kastri Bistrot | An Experience in Taste
The Kastri bistro providing a view of the trees and well-tended gardens, is open from early in the morning to late night offering selected flavors of Greek and Mediterranean cuisine, as well as delicious cocktails from its bar. Comfortable sofas, cozy rotondas, original works by major Greek painters, and large bookcases with exquisite book choices available to the visitor enhance the sophisticated aesthetics of the Kastri Bistro, while creating a sense of calm and relaxation.
At Kastri Bistro the mood changes throughout the day, influenced by the flavors. Elegant coffee blends and light meals blend in harmoniously with selections from the Greek Creative Cuisine. Domotel Kastri's chefs are inspired by Greek tradition raw materials and create original dishes that captivate the palate.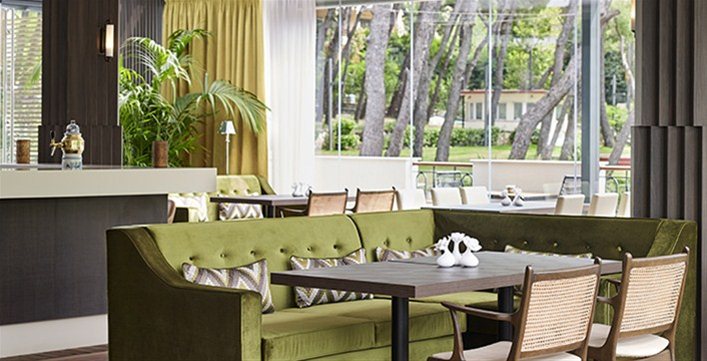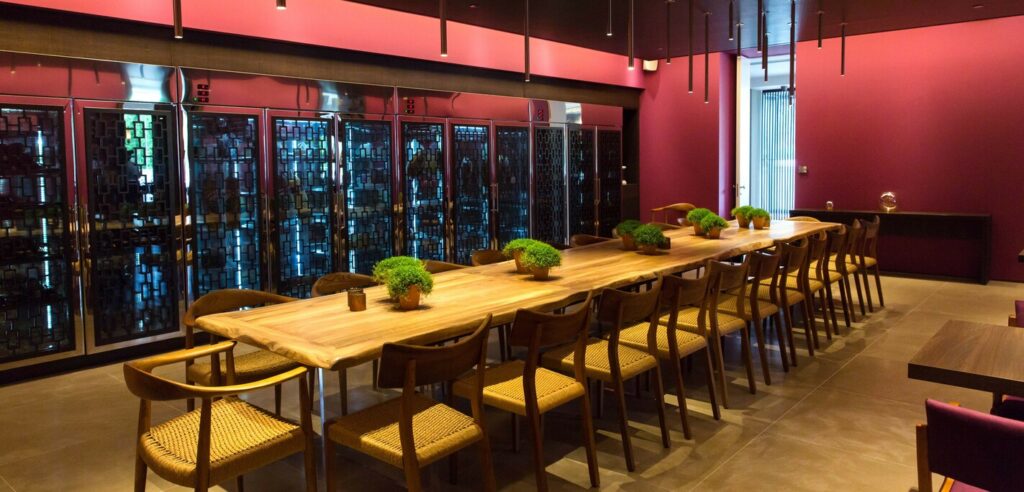 Macellaria | Secluded sophistication
Experience gastronomy in absolute seclusion at Macelleria, a private dining room which offers the exquisite Greek and Mediterranean flavours of Kastri Bistro in an intimate setting. Perfect for a special dinner or two or more, Macelleria's unparalleled air of sophistication and finesse  is sure to offer unforgettable moments.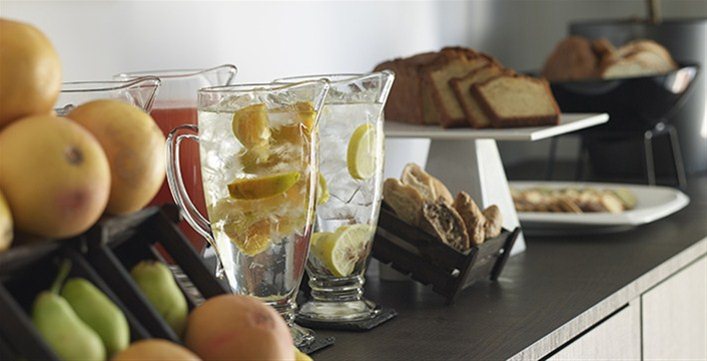 The Contemporary | A nutritious Greek breakfast
Starting the day at the Contemporary, Domotel Kastri's main restaurant, offers an array of delectable, locally sourced  and nutritious options that will satisfy any
palette. Its breakfast features an expert layout of the best of Greek flavors tailor-made by our Executive Chef, including both hot and cold options and served in a beautiful setting.
Point Nord | Coffee Break in the patio