Kastri Bistrot | An Experience in Taste
Set amid 4 acres of lush pinewood, the stylish Kastri Bistro exudes a welcoming air any time of day or night. Floor-to-ceiling glass walls and a retractable roof infuse the room with natural light, creating the perfect ambiance ensuring you moments of relaxed indulgence. The elegant "Macellaria", adjacent to the restaurant can also be used as private dining area.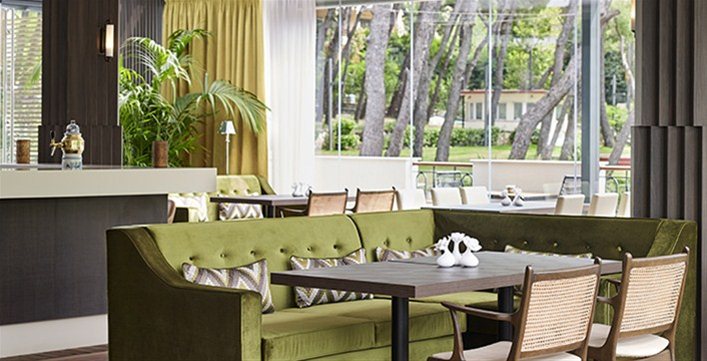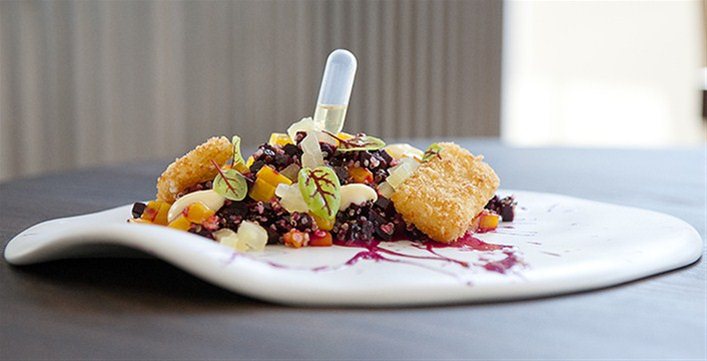 Eclectic blends of coffee and light snacks pair well with dishes recommended by the Kitchen. Inspired by pure, traditional Greek ingredients, our chef- Dimitris Karababas- creates dishes that scintillate the palate, employing the finest modern culinary techniques.
At lunch, try our seafood, grilled "meze" and homemade recipes and at dinner, relish on the creative culinary proposals prepared by our chef.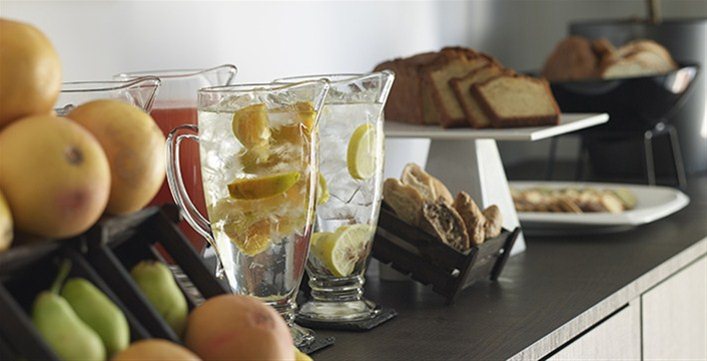 The Contemporary Breakfast
A warm setting and a wide variety of delectable breakfast items for the most exquisite way to start the day. At The Contemporary, Domotel Kastri's main restaurant, a rich Greek-certified breakfast buffet is laid out daily. Most hot and cold breakfast items, are meticulously prepaired by Executive Chef who uses the purest and freshest Greek ingredients. The elegant The Contemporary is the ideal place for special events and business dinners.