Created with special care, HO's 86 twin, double and single business rooms of 14-16 square meters, stand out not only because of their emphasis in detail, but also because of their functionality, that ensures the conditions of an irreproachable stay.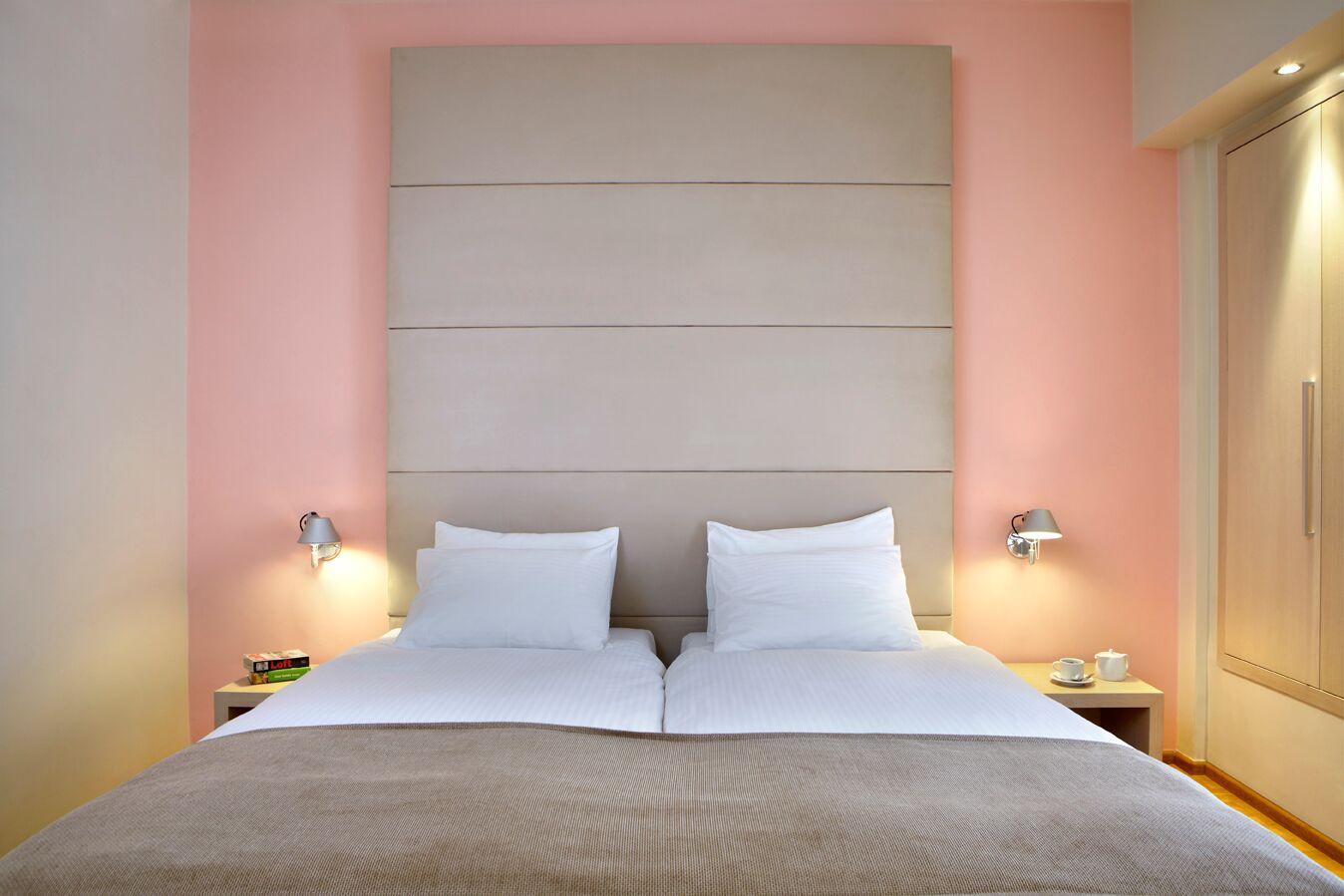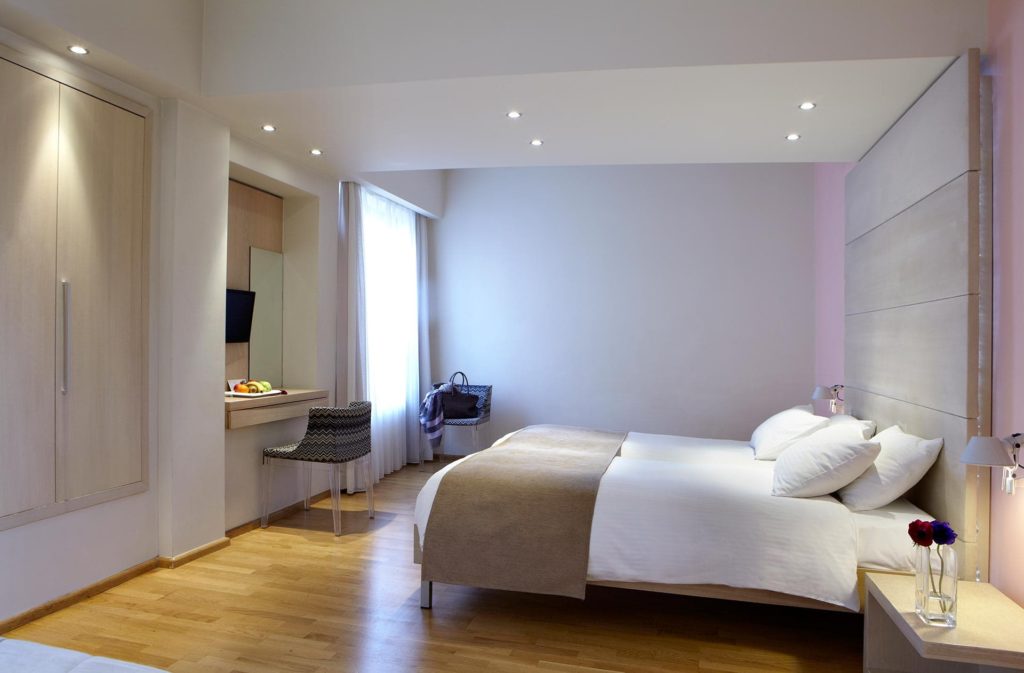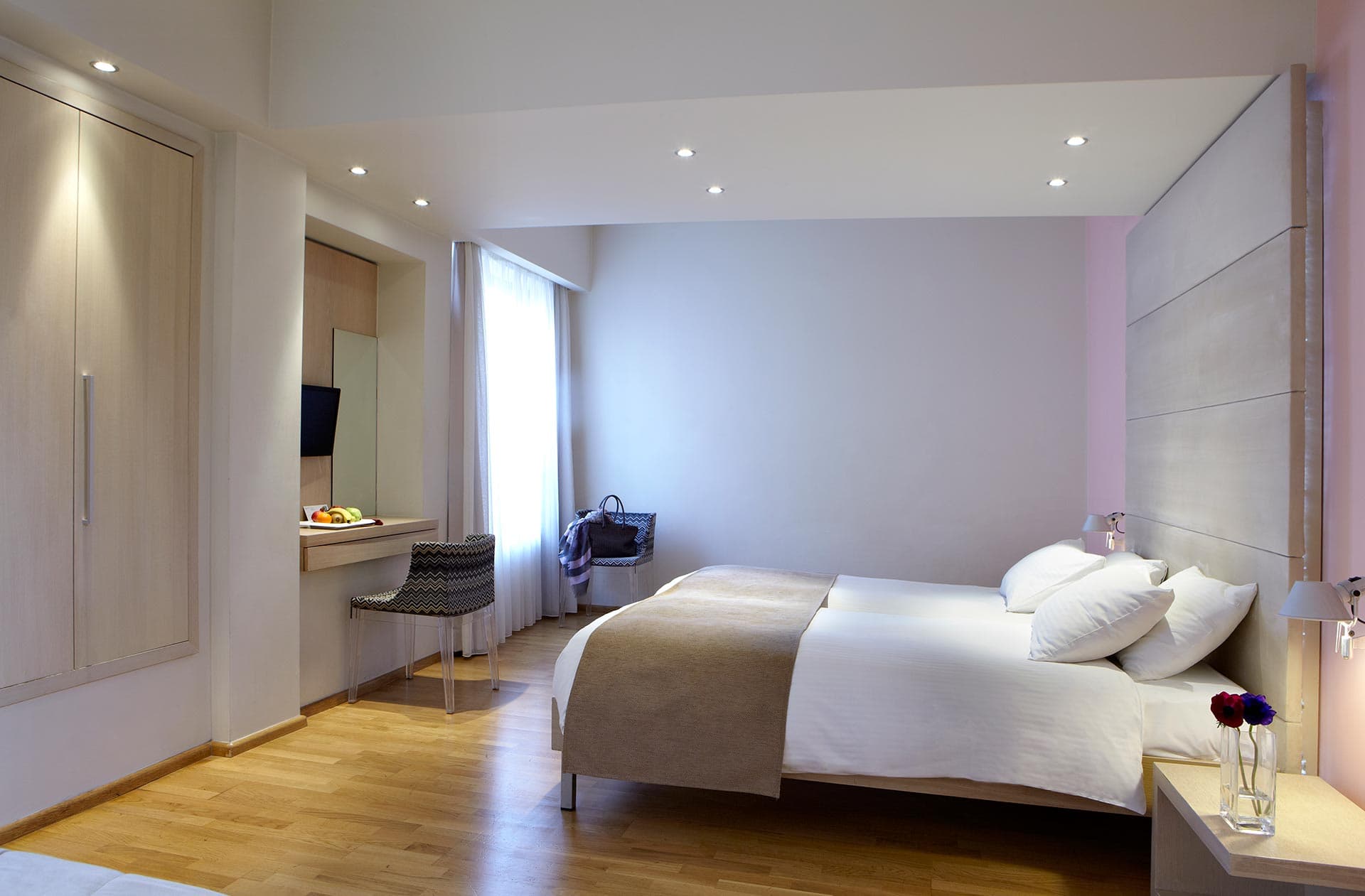 Modern and atmospheric, Domotel Kastri's single guest room is appointed with refined Italian furniture inspired by unpublished Le Corbusier drawings.
HO has Family rooms, which were designed to meet the needs of families up to 4 persons, with or without the use of a baby cot. These spacious rooms of 26 square meters with tasteful decoration and view over at the ancient Roman Market, will absolutely comfort our guests traveling with their families.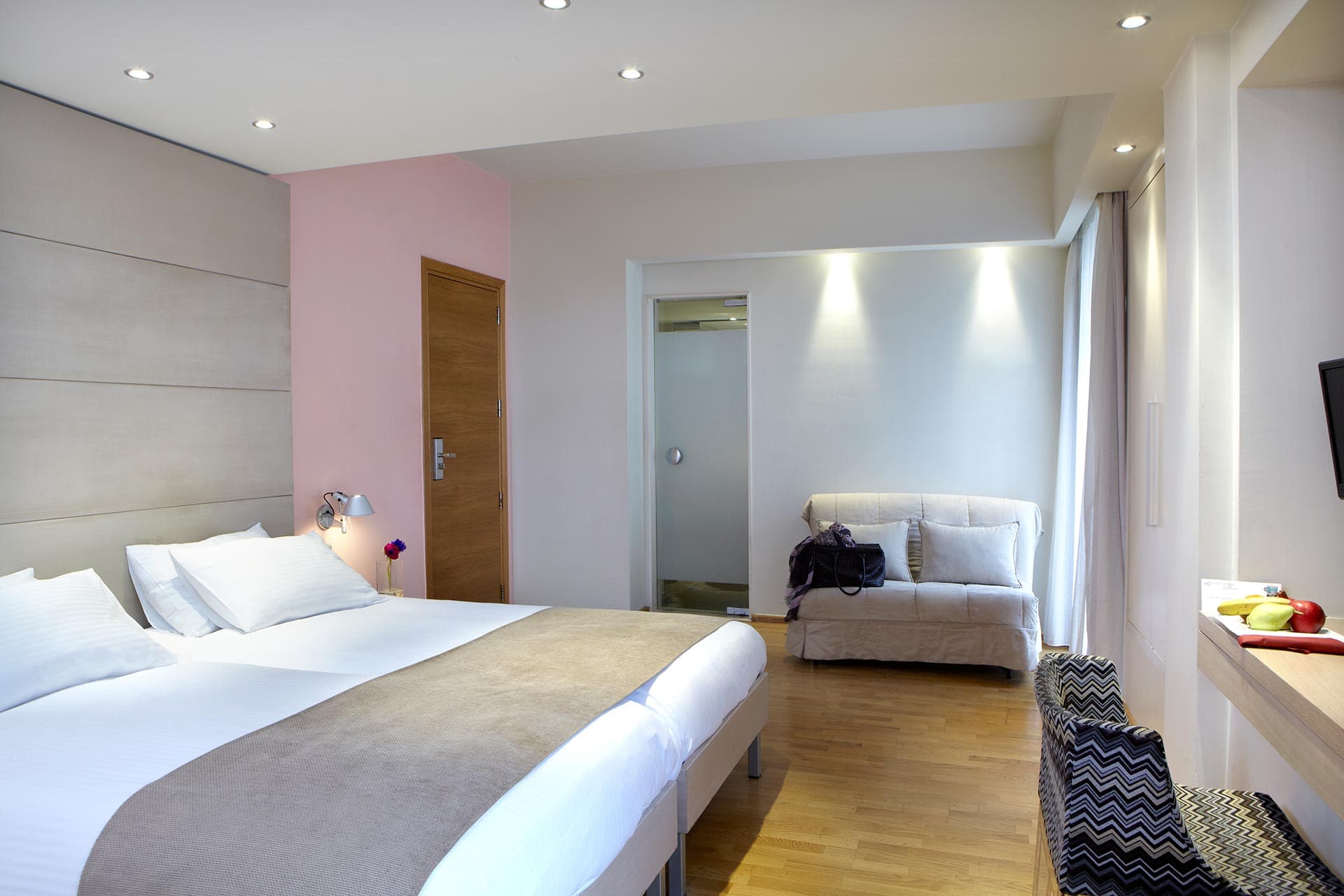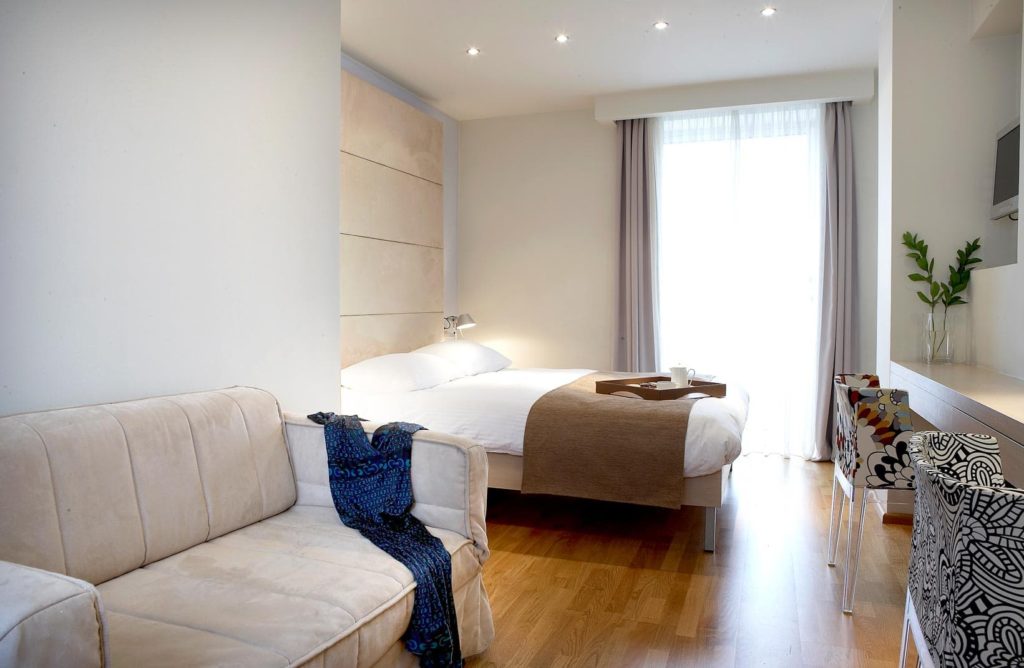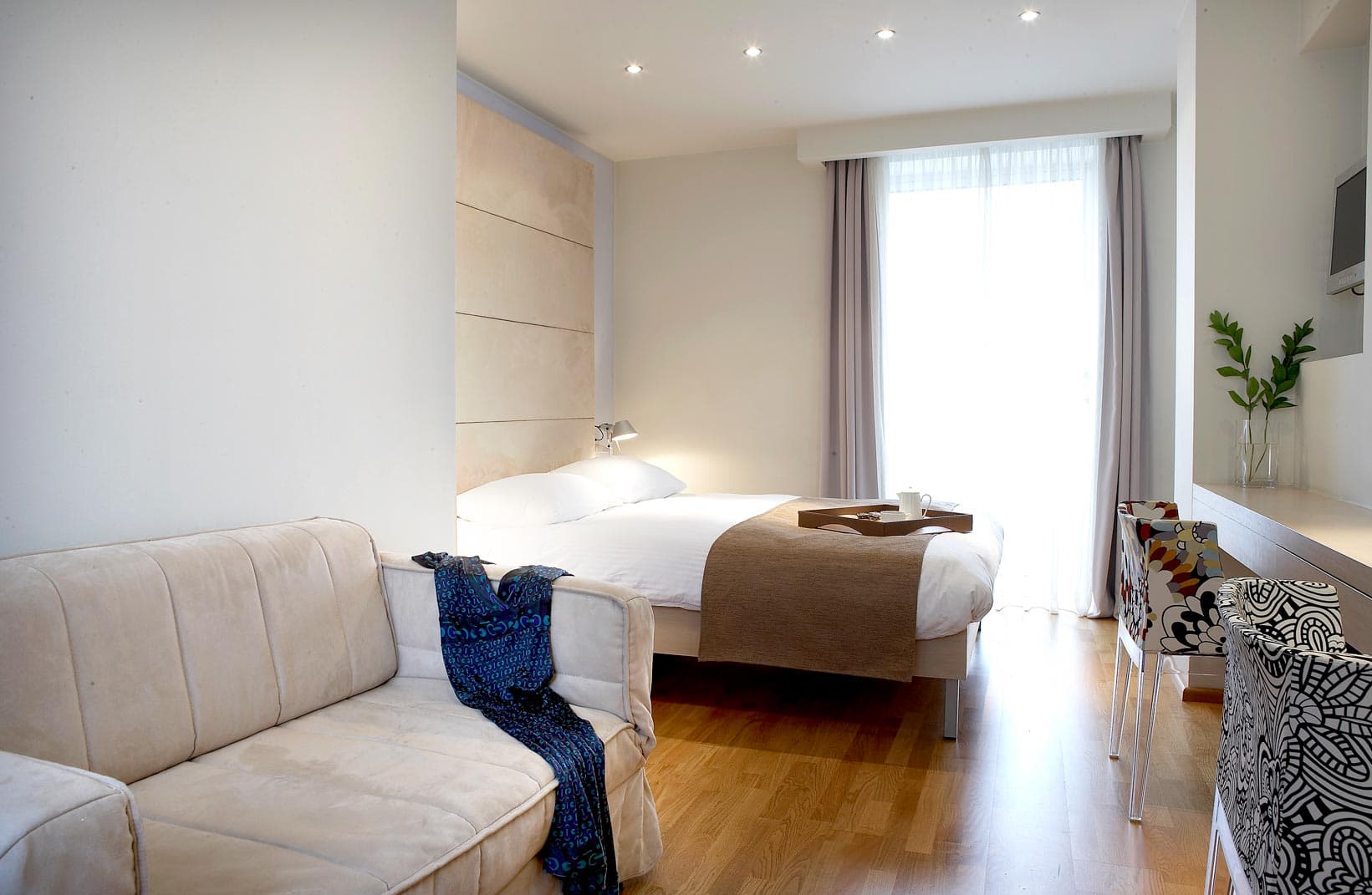 With a view of the gulf of Thermaikos and the ancient Roman Market, an individual terrace and Jacuzzi/hydro massage, HO's junior suite of 30 square meters, signed by luxury and elegance, will make your stay a unique experience.
On the first floor of HO, lies a room specially designed and equipped to meet the needs of individuals with decreased mobility.