The "Islands" Bar -Restaurant
The "Islands" Bar -Restaurant will embark you on a delightful journey of culinary tastes. Featuring a menu of contemporary Mediterranean cuisine and a rich list of wines and drinks all combine to satisfy each one of our guests' tastes.
Stone made arch ways and path ways lead you through the garden's exposing a vast array of beautiful flowers to the Bar Restaurant where you can relax and unwind with your favorite drink or exotic cocktail or enjoy your lunch to end your day with a nice dinner, accompanied by soft background music at candlelit tables.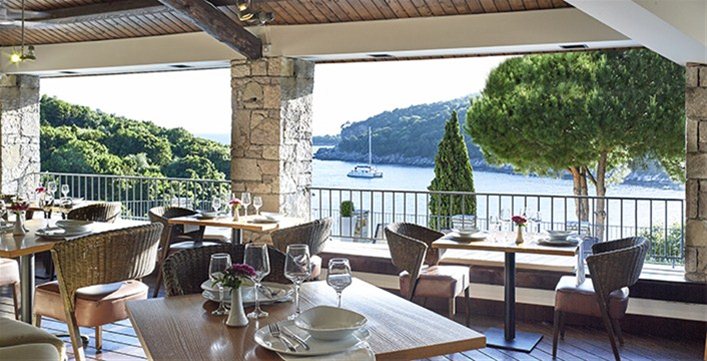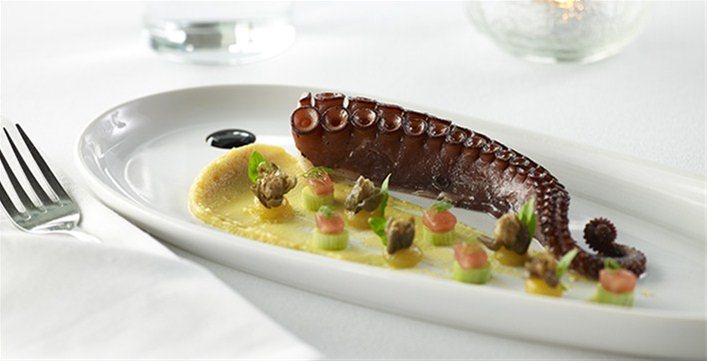 At lunch, try our seafood,  grilled "meze" and homemade recipes and at dinner, relish on the creative culinary proposals prepared by our chef.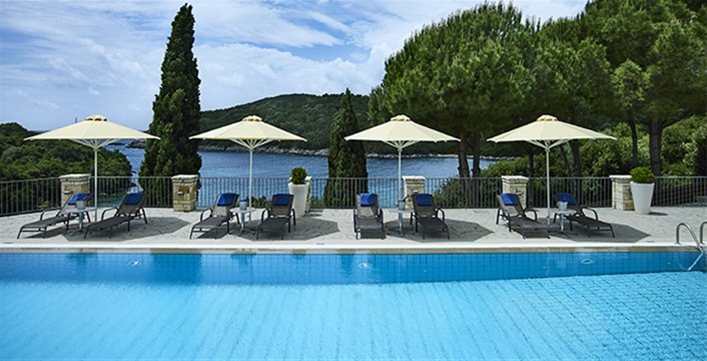 Synonymous to cosmopolitan, laid back glamour, the pool lets you experience the good life". Just like taking a summer course in style and sophistication. Clear fresh water to rejuvenate, stylish deck-chairs and your refreshment is all you need to escape, while bathing under the sun.